Laser therapy: Non-invasive, safe, opioid-free, painless and highly effective
OncoLaser™ lets you help more patients, recover better and faster.
At OncoLaser™ we help practitioners provide personalised post-surgical care for cancer patients using MLS® laser therapy.
We give you a step-by-step plan to become an OncoLaser™ Certified Practitioner, so you can accelerate recovery, reduce symptoms and help patients regain movement following surgery, radiation and chemotherapy.
OncoLaser™ enables you to create a dedicated cancer rehabilitation centre for patients using a hands-on, safe, drug-free, holistic treatment with the latest evidence-based therapies.
Our mission is to improve the quality of life for people who have cancer. We do this by helping practitioners utilise MLS® laser therapy as part of a complete, results-oriented, specialised supportive cancer care treatment system.
If you want to offer personalised care for your patients with outstanding results, then OncoLaser™ is for you.
Become an OncoLaser™ Certified Practitioner with the world's first MLS® Laser Training program dedicated to teaching you how to get the best patient outcomes in supportive cancer care.
The Program is a turn-key system designed to accelerate success in adding MLS® Laser Therapy and clinical treatments into your medical or surgical practice. The program is suitable for:
Specialist Surgeons and Physicians
General Medical Practitioners
Allied Health Practitioners
Conditions treated by laser
Laser Therapy helps to overcome the painful symptoms typical of musculoskeletal disorders, post operative inflammation, side effects of cancer related treatments and more so that patients can return to everyday activities faster.
Conditions that benefit from laser
Acute Radiodermatitis
Chemotherapy-induced neuropathy
COVID and post COVID
Hand and foot syndrome
Lymphoedema
Musculo skeletal pain and tension
Post-surgery pain and healing
Prevents radiation dermatitis
Surgical and radiation scar tissue
Arthritis
Bursitis
Chronic and acute pain
Degenerative joint and disc disease
Foot, ankle, hip, and knee pain
Hand, wrist, and elbow pain
Muscle sprains, strains, and spasms
Plantar fasciitis
Sciatica
Sports injuries
Tendonitis
TMJ dysfunction and craniofacial pain
Enhance patients' quality of life
Deliver non-invasive, drug free, pain management
Provide a safe treatment option with no side effects
Accelerate rehabilitation and recovery
Improve activity and increase comfort
Reduce pain and discomfort post-surgery and/or radiation treatment
Reduce symptoms of Chemotherapy Induced Peripheral Neuropathy (CIPN) significantly
Help patients regain movement faster
Laser Works – Evidence based research
Non Invasive / No Drugs / No Injections / No Surgery
Why is OncoLaser™ the preferred choice?
MLS® Laser is world class robotic machine.
The treatments are unique, and evidence based.
Patients get better faster AND love the results AND tell anyone they know undergoing cancer treatment.
Laser therapy offers patients who are suffering from pain and inflammation associated with soft tissue injuries, nerve pain, arthritis, and surgery an evidence-based approach to recovering faster.
Laser therapy is drug-free, painless, non-invasive, and completely free of side effects.
Many people we speak to know that laser works, but they don't know HOW WELL it can work for them.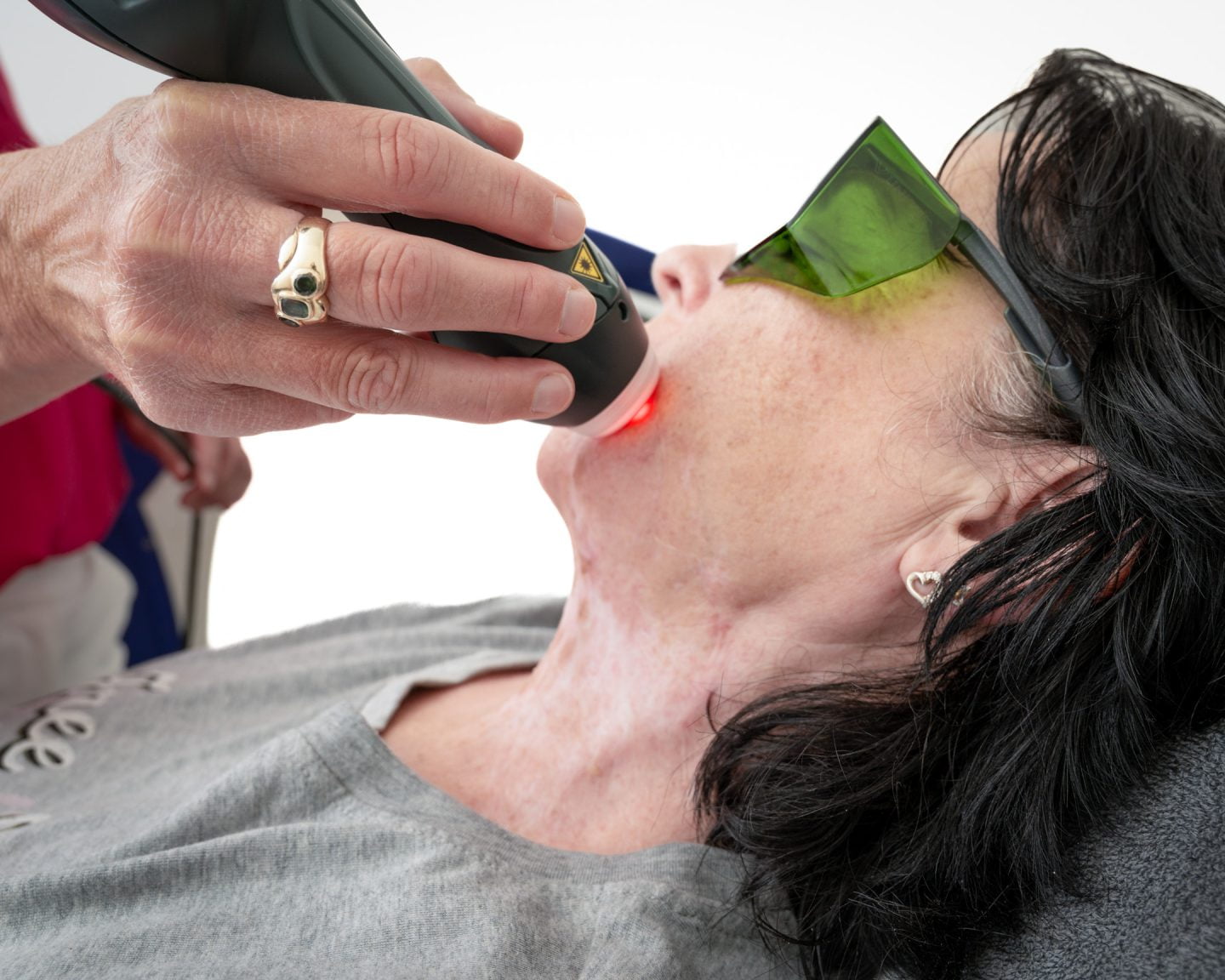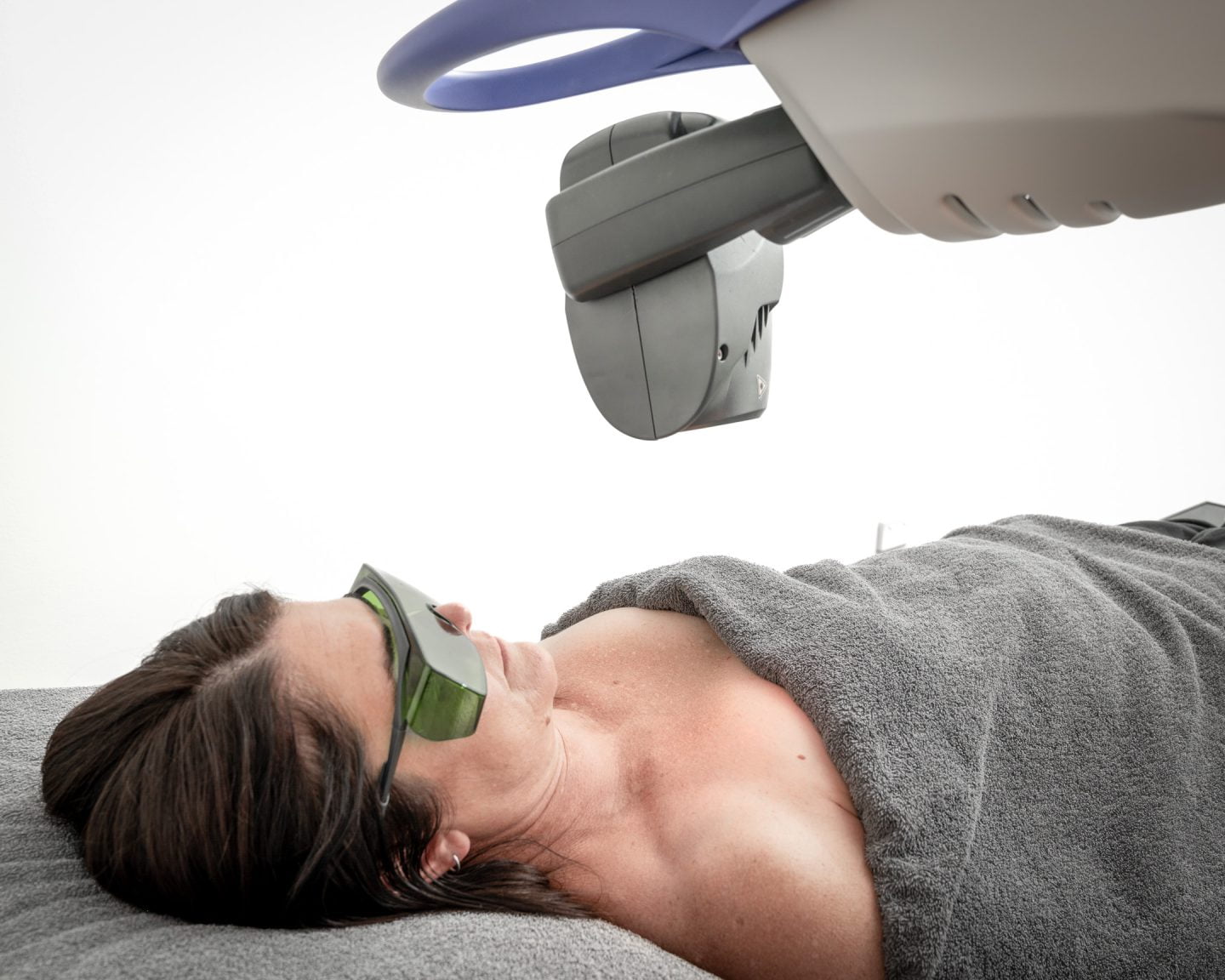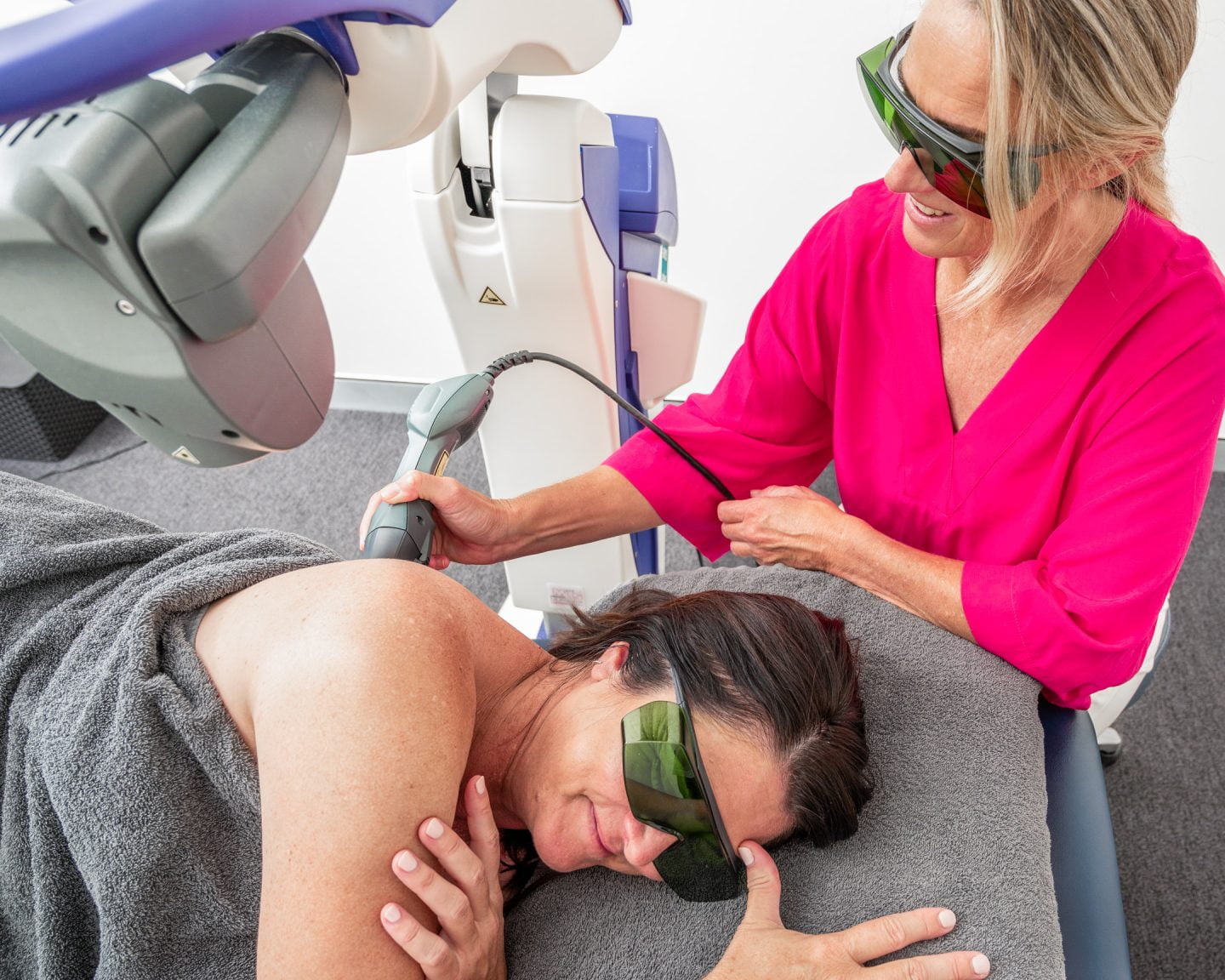 Want to help your patients see results faster and get better sooner?
OncoLaser™ could be your ideal solution
OncoLaser™ is designed with you in mind
We combine state-of-the-art technology, and equipment with our know-how to implement laser effectively into your practice allowing you to better treat your patients achieve optimal outcomes.
Want to get great results for your patients and your practice?
Sign up for OncoLaser™ and become an OncoLaser™ Certified Practitioner.
Register your interest now!
When is laser therapy suitable?
It is suitable for use before, during and after a wide variety of procedures to enhance outcomes and improve patient satisfaction and comfort.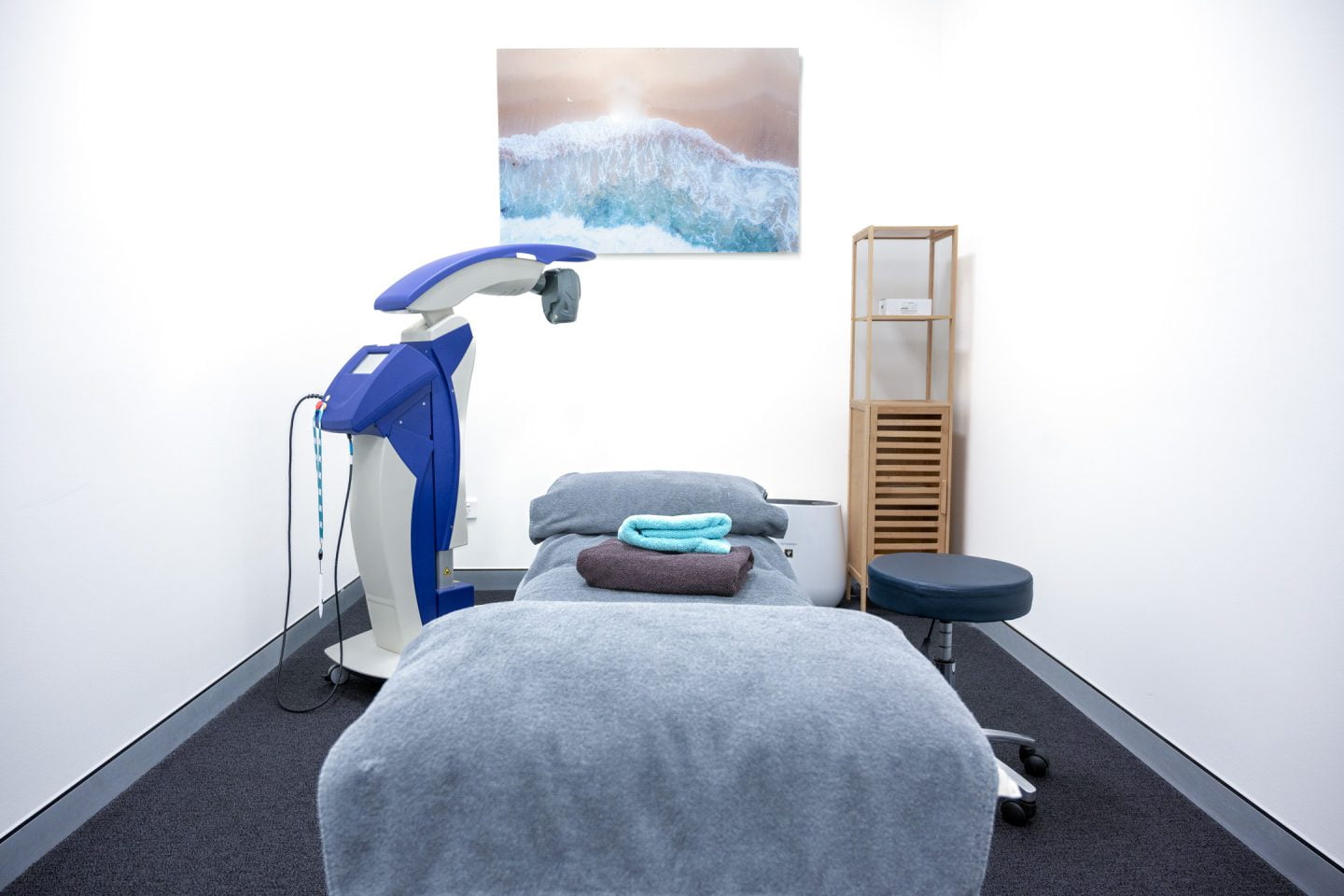 How it works for patients
MLS® Laser uses two synchronised wavelengths (pulsed and continuous) to reduce inflammation, reduce pain symptoms, reduce swelling, and accelerate healing of wounds and surgical sites.
MLS® Laser therapy is a breakthrough therapeutic treatment with superior clinical outcomes. The laser works by converting light into biochemical energy, resulting in normal cell function, which causes symptoms (PAIN) to reduce significantly.
The primary biological action of laser results from stimulation of cellular transport mechanisms in the mitochondria, cell membranes and epithelial tissues. This action causes the release of vasodilating chemicals, the stimulation of DNA and RNA (building blocks) synthesis, an increase in enzyme production, an increase of superdioxide dismutase activity, normalisation of tissue Ph and increased ATP production (healing of the cells from the inside).
What results can patients expect to experience?
MLS® Laser Therapy is about healing. It's not about masking or covering up a condition. When you feel better from this therapy… it's because you are better. Therefore, results have been found to be quite long lasting.
Patients can expect faster recovery and reduction of side effects of their cancer treatment.
How it works for you and your practice
By partnering with OncoLaser™ you can provide a much needed service to your patients by offering an effective alternative to acute and chronic pain.
OncoLaser™ enables you to give your patients a personalised treatment plan.
You can confidently treat patients with evidence based protocols.
What is in the System?
The System specialises in maximising the effectiveness and profitability of MLS® laser in medical and allied health practices. It provides a step-by-step process to integrate MLS® laser therapy into day-to-day operations. The Program assists practices of all sizes and stages in their MLS® laser journey.
Financing
Don't let financing hold you back. We offer expert guidance for financing your equipment. Our finance team can develop a proposal suited to you.
Questions about cost? Manageable monthly payment plans spread out the cost of your investment and give you tax benefits.
Register your interest now